LETTING YOU SEE YOUR DREAM BEFORE WE BUILD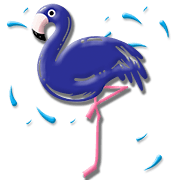 With Blue Flamingo Pool Designers, we allow you to see your pool design ideas transform into fully interactive 3D. We use professional 3D pool design software that allows you to build the perfect dream pool with us before we start to build so you can see and know exactly what the end result will look like.
We create a model of your home and surrounding outside areas, taking into account all accurate measurements and distances around where your pool or spa will be placed, and together we can create your dream pool, with the colors and finishes you like so that you can see the end result even before we start the project.
Let Us Bring Your Vision To Life Before We Work
Walls, Fences, and Railings
We take your fence up slopes, follow staircases, and border balconies to make sure your fence suits your property perfectly with the amazing software we use, that automatically detects elevation changes ensuring everything is to perfection.
We can add your custom wooden fences to brick walls, pool fences to child fences, and so much more to show you the realistic end result in color 3D.
Pergolas, Furniture & Covered Areas
We include all of these current areas into your 3D Architectual plan so that you can see how every aspect of your new pool will fit into your surroundings both from a area coverage point of view and also a "color match" visionary one so you can see the flow of how everything will look merged together once your beautiful new pool is in place.
The New Generation of Walter Filters
The new generation of natural water filters, allow water to be purified on a micro-biological basis, to a level which has been certified for use in public swimming in Europe and the US. This advanced filter technology draws water into its core from below a gravel surface at the bottom of the pool and can be powered by submerged, low voltage (12 Volt) pumps.
The filters work by removing nutrients from the water via a phosphorus or synthetic filter which deprives harmful micro-organisms of their food source. Meaning that the end result is water similar to that in a chlorinated pool while the absence of chemicals means that it is good enough to drink!
This style of filtration also means that you don't need any pump housing or winter maintenance. They are also an ideal choice for traditional swimming pool conversions, as existing filtration infrastructure can be leveraged.
Don't Buy Before You Try!
With our amazing technology it takes all the guess work out of your project. Instead of trying to put together everything in your mind and translating that to a pool designer, we make the process simple by adding a rendition of your home and space and creating the pool of your dreams in color so that you can see the actual reality of when the project comes together, saving expensive design choice mistakes, for instance you may not have taken into account how deep you want each end or how it will look with your landscape as you may choose blue and later wished you had gone more for green, this way, you can plan it all in advance. Building or replacing a pool is a large financial commitment and we want to make sure we do it right with you from plans to finished product. Let us consult with you today.