TRADITIONAL FIBERGLASS POOLS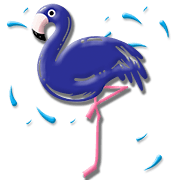 Fiberglass swimming pools are one of the most rewarding and customizable ways to transform your outdoor space into the ultimate sanctuary. Compared to concrete pools (which are costly and not good for the environment), fiberglass pools are the easiest to maintain and have the strongest and most durable material. When you invest in a fiberglass pool, you're building a pool that will last a lifetime and remain a constant source of relaxation, fun, beauty, and delight year after year.
We have plenty of different shapes to choose from that will fit any style of design and backyard size that suit your family's needs. The fiberglass is created from millions of interwoven glass threads covered with a polyester resin. It's an incredibly sturdy material that's ideal for an in-ground pool.
Why Many Choose A Fiberglass Pool
Fiberglass pools are in-mold, handcrafted pools that arrive at your home ready to be installed in your yard by our professional teams.  The fiber glass s an artisan crafted composite pool shell which has one of the strongest and most durable materials available for manufacturing pools. It's an incredibly sturdy material that's ideal for an in-ground pool. In comparison, a concrete pool requires a steel or wooden framework that needs to be covered by a mixture of cement, sand, and water. Fiberglass is the material of choice for bathtubs, sinks, hot tubs, and multi-million dollar yachts, and many other high-performance products. As such, fiberglass is the best choice for the material for your inground swimming pool.
A Great Option To Keep Eco Friendly
Due to the non-porous finish of our pools, (like concrete), fewer chemicals are needed because algae is less prone to attach to smoother surfaces.
Additionally, less cleaning will have to be performed using automatic pool cleaners saving electricity.
When automatic pool cleaners are used, the time it takes to clean the pool will be reduced saving additional energy.
As Fiberglass pools do not rely on steel panels or steel mesh/rebar for structure, they do not have the potential to leach chemicals and rust back into the groundwater as a more conventional concrete constructed pool would.
Fiberglass pools in general act as a natural insulator so are great for all weather climates.
Your filter and heater will potentially run dramatically less than equipment on vinyl/gunite pools saving you hundreds on your utilities.
Given the fact that all of us are becoming more educated and concerned about our environment, Fiberglass pools are a fantastic eco-friendly option and are already the pool of tomorrow versus concrete or Vinyl.
Not only do Fiberglass pools use less chemicals and energy, they never need to be re-plastered, nor do they have a liner to replace – thus resulting in fewer disposals in landfills.
Stunning Tile & Mosaic Options To Complete Your Look
An unembellished fiberglass pool is a blank canvas, we can offer a large range of incredible collection of fiberglass swimming pool tiling, you can infuse your pool with dazzling splendor. Let us help you find the perfect pool tiles to complement your fiberglass pool. Below are just a few examples but let us show you more on a FREE consultation.